Screening services
Regular screening check-ups are important for the health of New Zealanders.
Screening - National Coordination centre
Regular screening check-ups are important for the health of New Zealanders. We have run the National Bowel Screening Programme Register since November 2017 and the National Cervical Screening Register since April 2019.

The National Bowel Screening Programme Register, National Coordination Centre
The operational hub of the National Bowel Screening Programme (NBSP) is the National Coordination Centre (NCC) where the programme Register functions sit. The NCC monitors the mailing out of programme invitations, test kits, and result letters, manages the national call centre for the programme and ensure test results are on the register.
The NCC also works with DHBs and Primary care teams to get people test kits and ensure their details are correct in the database.
The NCC supports the NBSP by:
Managing and updating the BSP+ database (from phone calls, consent forms, mail, DHB and Primary Care updates).
Supporting people through the programme by explaining how to participate, how to complete a kit and answering any questions they may have. We do not tell people their results.
Processing consent forms from programme participants.
Providing Active Follow Up for priority populations to encourage them to complete their test kits and be part of the programme.
Monitoring the mail out of letters and test kits.
Monitoring participants' progress through the screening pathway.
Supporting Primary Care and District Health Boards with system queries and requests.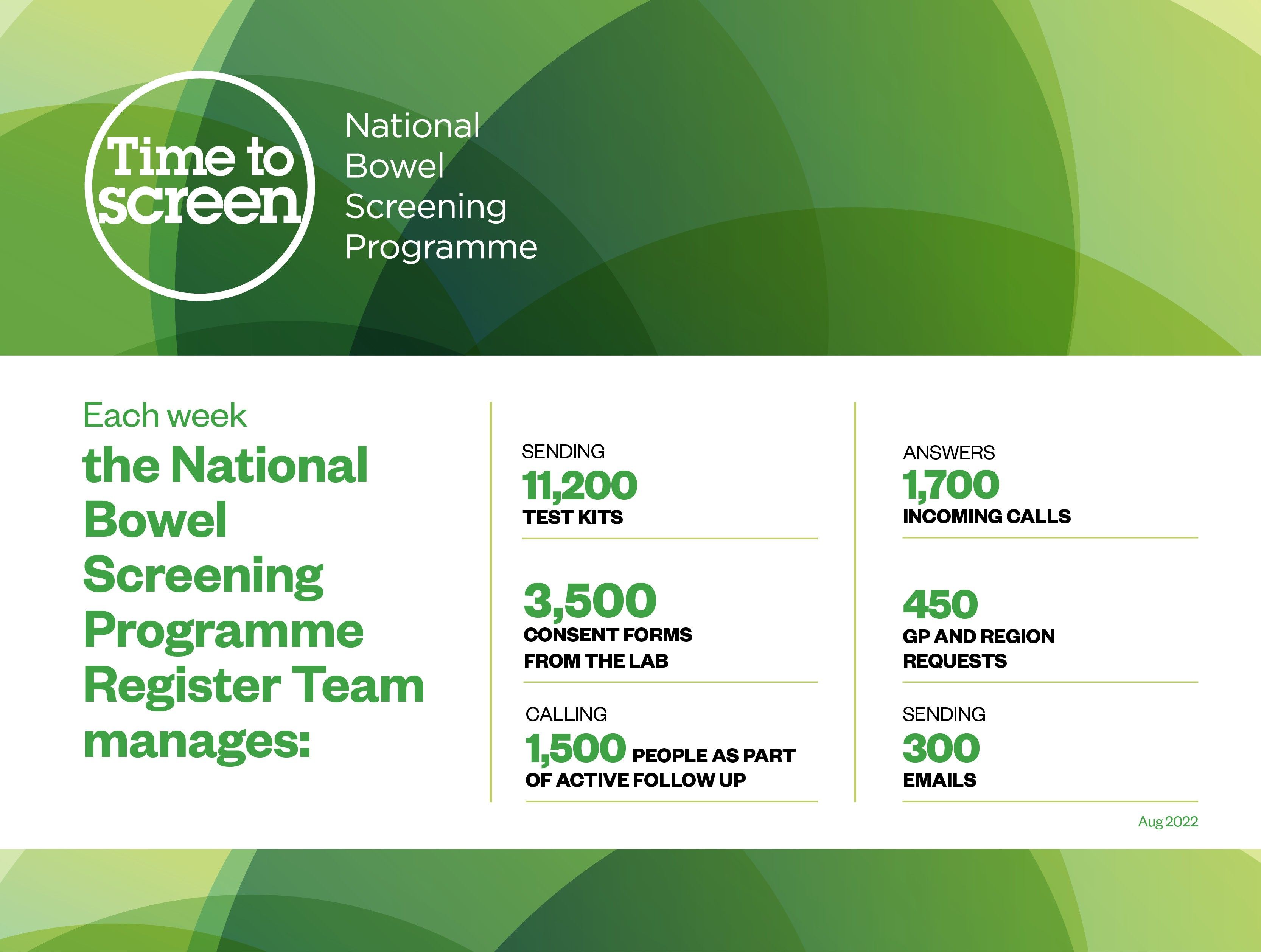 The National Cervical Screening Register, National Coordination Centre
As the national database for information relating to cervical screening events, the NCSP Register is a key component of the National Cervical Screening Programme (NCSP).
The purpose of the Register is to support the NCSP to reduce incidence and mortality rates from cervical cancer, and to enable access to information by those operating or evaluating the Programme.
Information supplied to the Register comes from a variety of sources, including sample takers and programme participants. Important sources of information are laboratories, where specimens are analysed, and colposcopy services where colposcopy procedures are performed.
This information is stored securely on the Register and can only be accessed by authorised people.
The Register supports the NCSP by providing
Support and Screening histories to sample takers, laboratories and colposcopists, to support the provision of screening services to women.
Confirmation letters to women who have enrolled (or have cancelled their enrolment) in the programme.
A backup service to primary health (sample takers) by sending letters to women if they are overdue for screening or awaiting test results.
Statistical data for monitoring and evaluation of the programme.